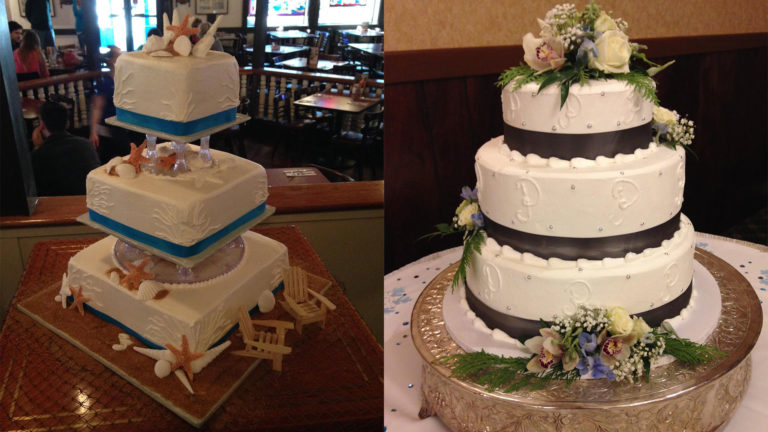 In 1959, the Nettekoven family established a baking tradition of artistry and excellence. Lakeland Bakery became well known due to the family's hard work, earning a reputation that has spread across the country through generations of loyal customers.
Lakeland Bakery was purchased in 2014 by Anna Griffin, who has strived to honor and carry on the Nettekoven family's standards for beautiful cakes, pies, cookies, pastries and breads. Lakeland Bakery will continue to craft delacies using family recipes that have delighted generations of its customers, while also introducing new and tantalizing sweets. The team is focused on continuing our commitment to the high standards our cherished customers have come to enjoy.
Lakeland Bakery
421 N Wisconsin St
Elkhorn WI, 53121-1317
(262) 723-2923
Store Hours
Monday: 6:30 am – 3:30 pm
Tuesday-Friday: 6:30 am – 5:30 pm
Saturday 6:30 am – 1:00 pm
Sunday 8:00 am – 1:00 pm
Photo Gallery
"

"The cake, cupcakes, cheesecakes, and cookies I ordered for my wedding were all amazing! We got a lot of compliments."